Main content starts here, tab to start navigating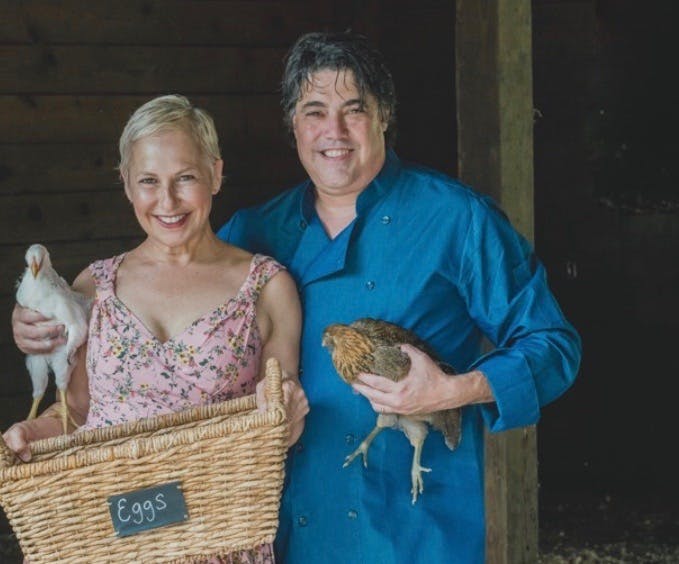 Keith Blauschild
Keith Blauschild loves a good party. He always has. Ever since his childhood vacations to the Catskills, he remembers being intrigued by the excitement of the dining room. While other kids were playing limbo and eating mini hotdogs, Keith was peeking into the kitchen, chatting up the help to learn how the food was created. He knew then, he wanted to work in a professional kitchen.
He got his first opportunity to do so at 13 with a job as a dishwasher—and he's been employed in kitchens ever since. He attended the Culinary Institute of America, graduating in 1988 on the Dean's List. While there, he developed a side interest in ice carving. He became the President of the Ice Sculpting Club and was chosen to study in Japan with Master Ice Sculptors at Shinzo Ice Academy in Tokyo. He has since won awards in national competitions, appeared on network TV segments and created ice sculptures of celebrities that include President Clinton and the Rolling Stones.The artistry and precision required in his ice sculpting have served Keith well in his culinary career.
With 30 years of experience in the hotel and resort industry, he has held executive chef positions in a variety of top South Florida kitchens, including The Doral Resort and Country Club, Lauderdale Yacht Club. Polo Club Boca Raton and PGA Resort and Spa. In 2006, Keith realized that though he loved restaurant work, his true passion was for catering. That was when he founded Parkland Chef with his wife/business partner, Dena Lowell. With Parkland Chef, Keith prides himself on bringing together spectacular presentation and artistry with delicious food.
His ability to masterfully plan and execute parties of all sizes, themes and culinary styles has made his company one of the most successful catering ventures in the area.
In 2014 Keith and Dena opened a restaurant, The Cook and The Cork.