Main content starts here, tab to start navigating
Restaurant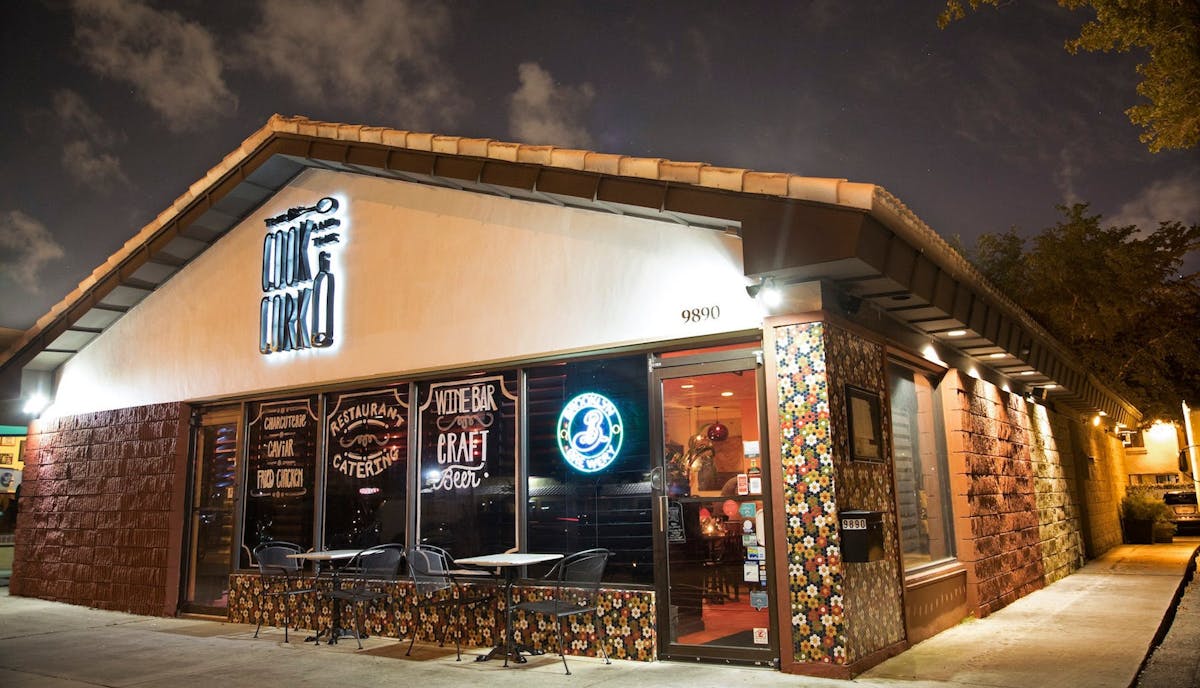 The Cook & The Cork
In 2014 Keith and Dena launched a restaurant in Coral Springs, The Cook and The Cork. The restaurant grew as an extension of their catering business, sharing the same kitchen. The food is based on simple comfort food from many world influences. Everything is prepared from scratch, in house. As the name implies, wine plays a key role in the restaurant's concept.
The Cook and The Cork has been awarded The Wine Spectator Award of Excellence for the fifth consecutive year. In it's first year, The Cook and The Cork received the prestigious honor of being named one of the "Top 10" restaurants in South Florida by "The Sun Sentinel". "The Miami Herald" cited The Cook and Cork as a "destination worthy restaurant".
Since 2016 The Cook and The Cork has the distinction of having the DiRona Fine Dining Award.